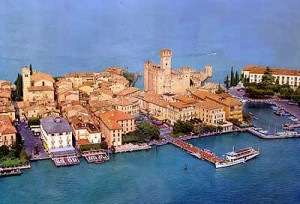 What to see on Lake Garda is mostly a matter of taste. The lake is embraced by three regions, is nestled in one of the most beautiful landscapes of Italy, surrounded by picturesque villages and towns all to see and centuries of history have passed on its banks. So things to see there, and the lake is able to satisfy virtually all requirements.
Landskape
The first thing to see on Lake Garda is its landscape. The most spectacular is undoubtedly north : to the north the lake, literally, is wedged in the Alps, surrounded by snow-capped mountains and imperious. Instead the southern part borders the Po Valley, and it is here that you can enjoy the sight of the verdant countryside. Another panorama view over Lake Garda are finally moraine hills: a large amphitheater of hills that encircle small valleys.
Islands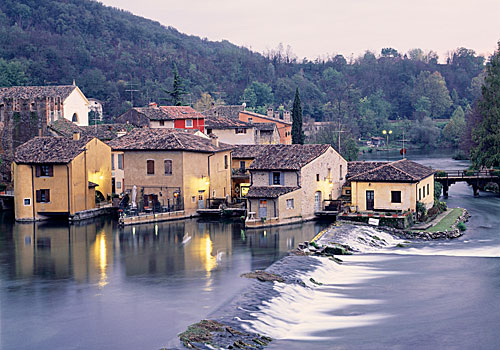 The surface of Lake Garda is dotted with several small islands, small in size but for this most precious to see: the island of the same name Garda , the largest, with a Venetian Gothic style building dating the nineteenth century, the island of San Biagio, which in dry periods is even within walking distance, and finally there are the three islands near Malcesine, namely the island of Olives, the island's Dream and the island of Trimellone.
bed and breakfast escursioni lago di garda
Historical Attraction
Lake Garda was known since Roman times for its renowned hot springs , which drew on its shores many patricians as the plebeians. A story so old that he could not leave behind valuable evidence, such as Grotte di Catullo , one of the most important signs left on the lake by the ancient Romans.
But the Lake Garda has been known and popular in the modern era: in fact, the Italian poet Gabriele D'Annunzio erected the Italian Vittoriale right near Gardone Riviera.
And to these two main historical attractions to be added also the many castles that rise in the mountains around the lake, such as the castle of Malcesine , on the eastern shore, the work of the Scales.
Little towns
The surrounding area of Garda Lake is largely inaccessible, surrounded as it was said by mountains. For this reason, most of the population centers are born perched on the shores of the lake and perched on the slopes of the mountains. But precisely because of this these villages are even more fascinating to watch.
Sirmione is perhaps the most famous town, as a characteristic part of the village is on a peninsula that juts out into the lake. Riva del Garda , then, combines the beauty of the landscape with several monuments of great historical importance. Instead Desenzano is usually a preferred destination for those who want to enjoy excursions on the river bank of the lake. And then there would still be named Salo, Maderno and Gardone Malcesine, Valeggio with the Borg, all made to be seen.
bed and breakfast escursions garda lake